Regular price

Sale price

$88.00 USD
Like a hug in a box
We've packaged up all the pick-me-up essentials that your loved one (or self!) can use for tons of self-care all year long.
What makes it special

Every item in this box was selected for those who are expecting. It's a tangible way to acknowledge that special someone and their journey while offering them the tools for a little pampering, calm and care.
Is this product for you?

We've created four unique gift boxes, each with contents that are all safe for anyone who is trying to conceive, taking a break, or expecting. All ingredients and products have been approved by our Director of Integrative Medicine, Dr. Jennifer Fitzgerald and our Director of Nutraceuticals, Dr. Tracy Malone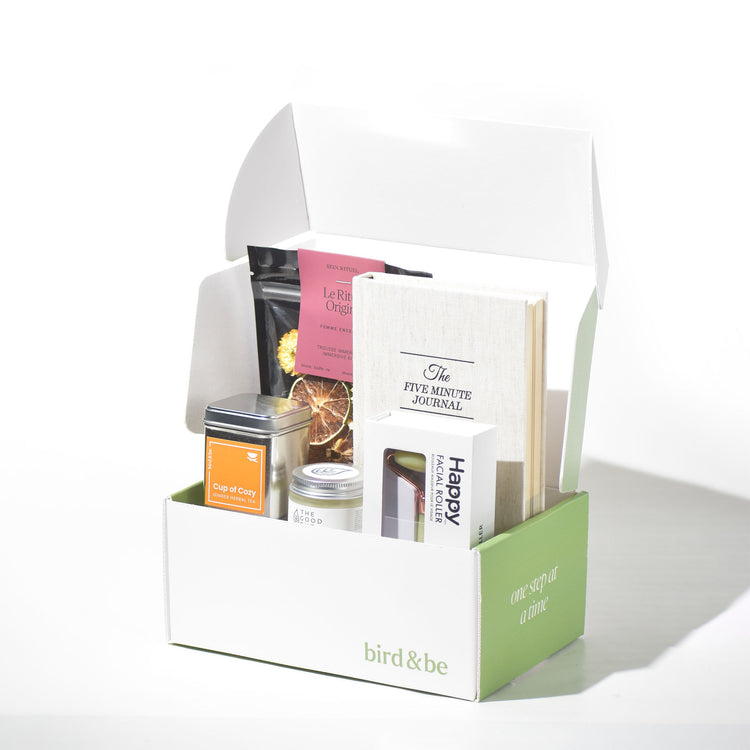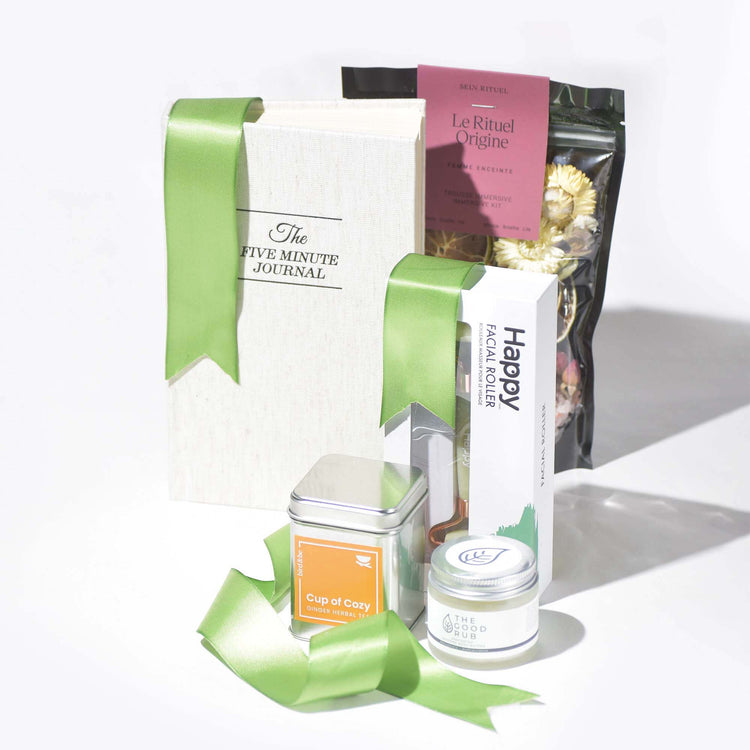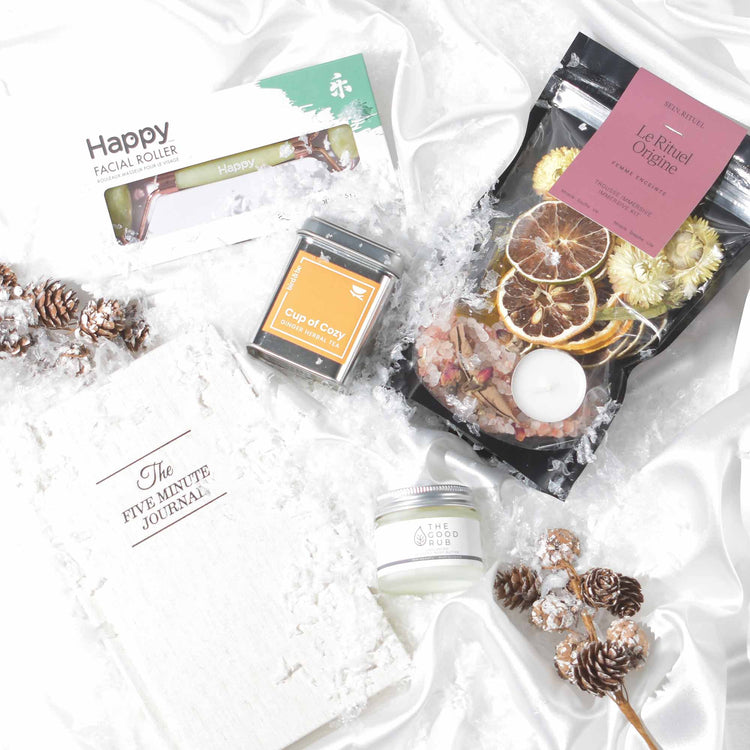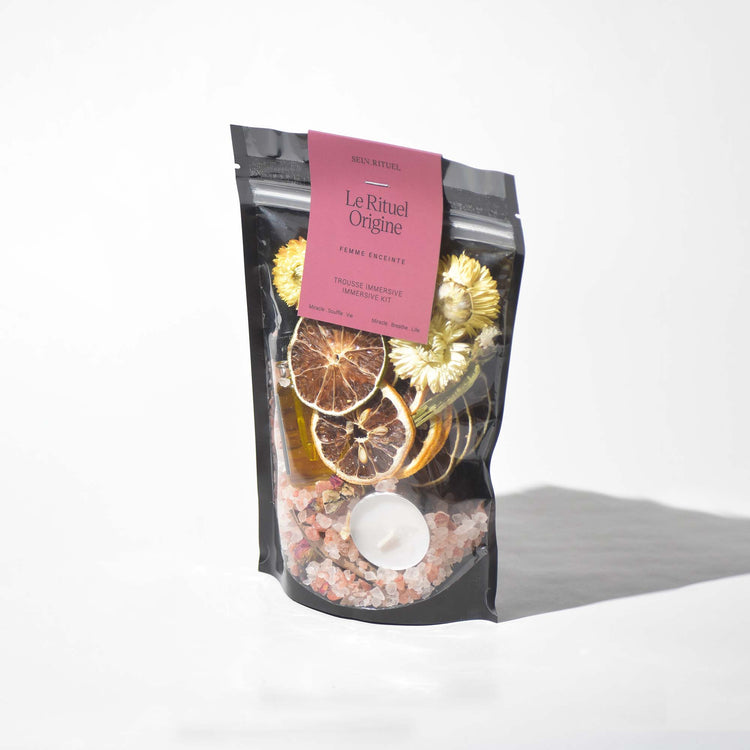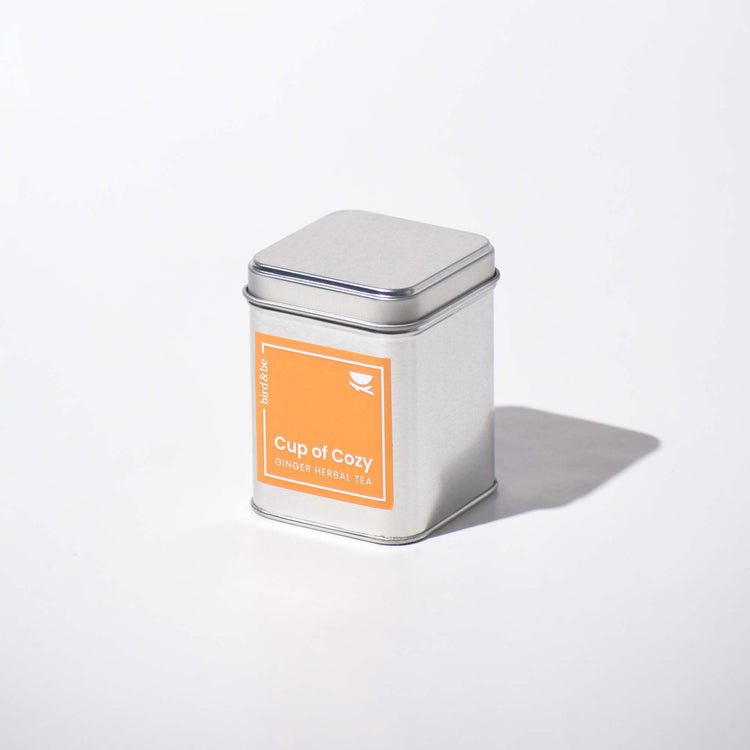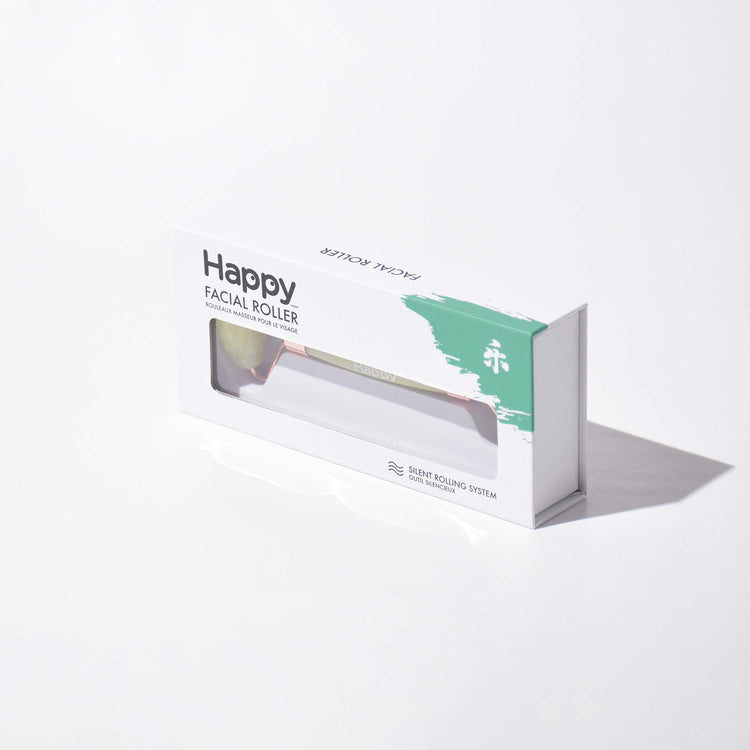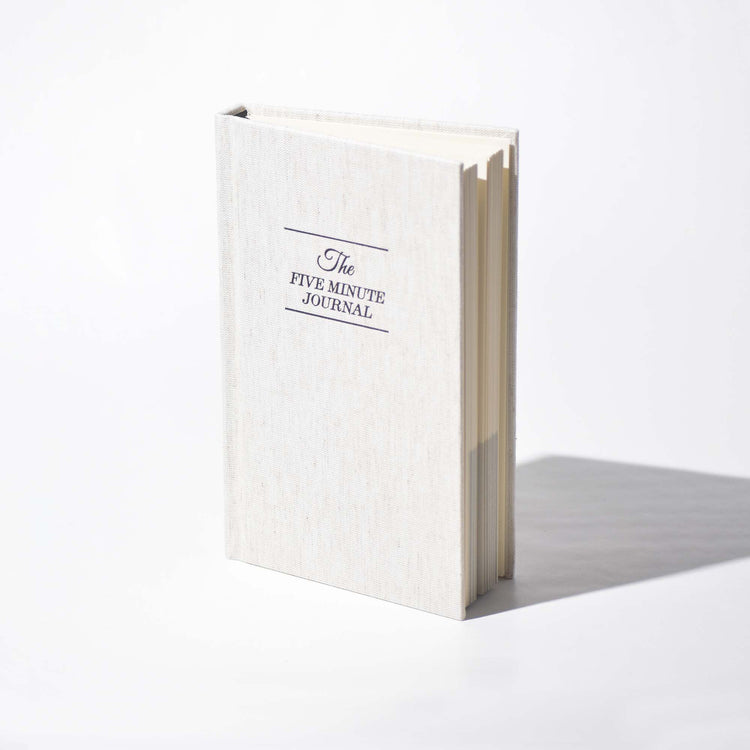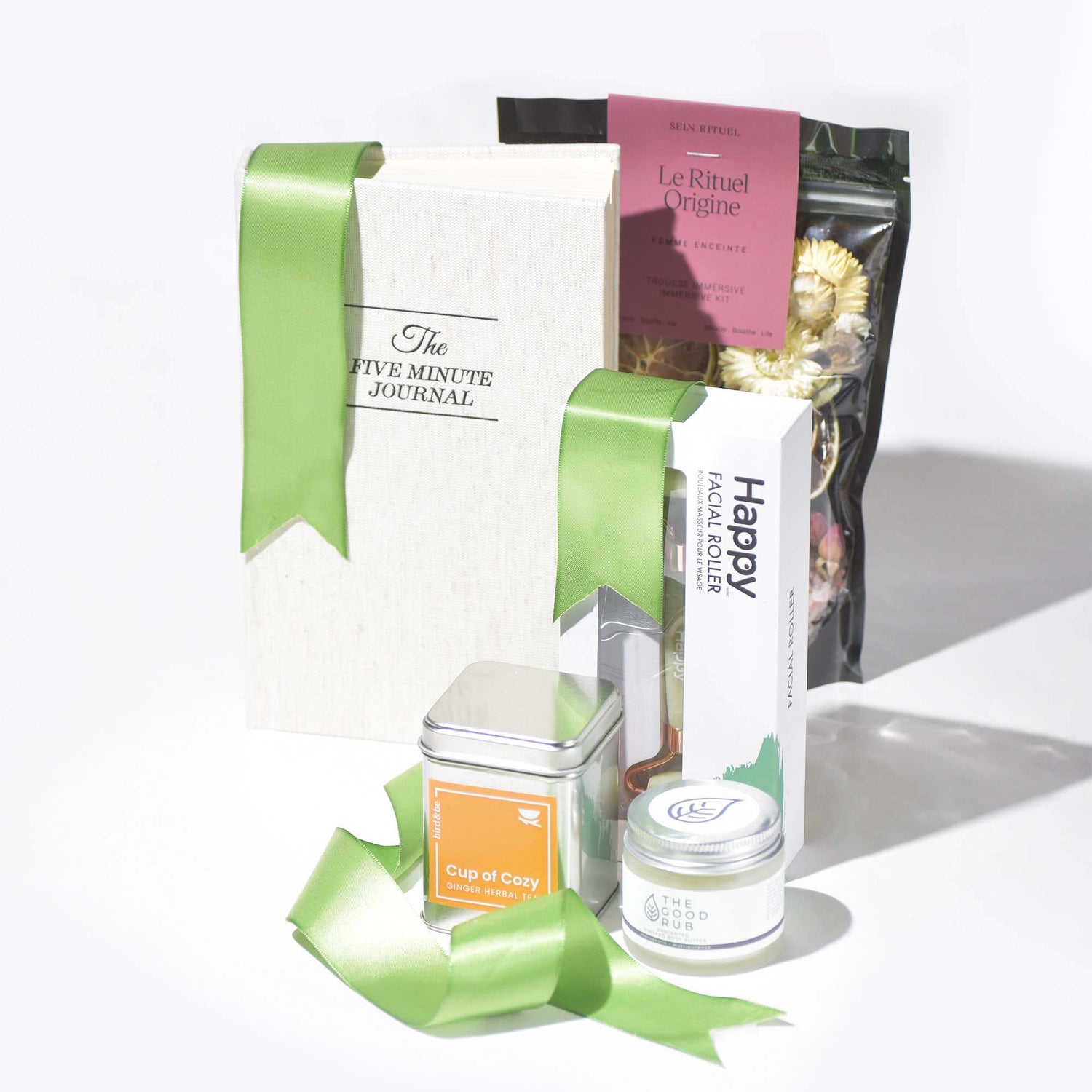 All the benefits
The Five-Minute Journal

When major life changes are underway, mindfulness can go a long way. The Five-Minute Journal makes it easy to get started with simple weekly challenges, morning gratitude reflections, daily affirmations and end-of-the-day highlights.
Immersive Bath Kit

Made with Himalayan Pink Salt, Rosebuds, Strawflowers, Carnation Flowers, Lemons, Oranges, Limes, Ritual Origins Botanical Oil (almond oil, argan oil, avocado oil, apricot oil, sweet orange essential oil, violet essential oil, vitamin E).
Whipped Body Butter

Super rich in texture yet surprisingly light when you slather it on, this handcrafted body butter softens skin with coconut oil and shea butter while arnica and calendula tackle inflammation. Steering clear of essential oils? No worries, this formula is unscented.

Made with Distilled Water, Vegetable Glycerine, Coconut Oil (infused in-house with Arnica Flowers, Calendula Flowers, Comfrey Root, and St. John's Wort Herb), Aloe Vera Juice, Emulsifying Wax, Unrefined Cocoa Butter, Stearic Acid, Arrowroot Powder, Optiphen Plus (paraben-free preservative).
Jade Facial Roller

A daily rolling session not only delivers chill vibes, it can also help relieve sinus congestion, improve blood circulation, and minimize puffiness and dark circles.
Cup of Cozy Tea

Inspired by Ayurvedic medicine, this caffeine-free tea boasts ginger root to reduce nausea, cinnamon for antioxidant power, fennel to support the reproductive system, and licorice root and cardamom to give the digestive system a helping hand.

Made with Cinnamon Pieces, Liquorice Root, Ginger Pieces, Fennel, Orange Peel, Cardamom.