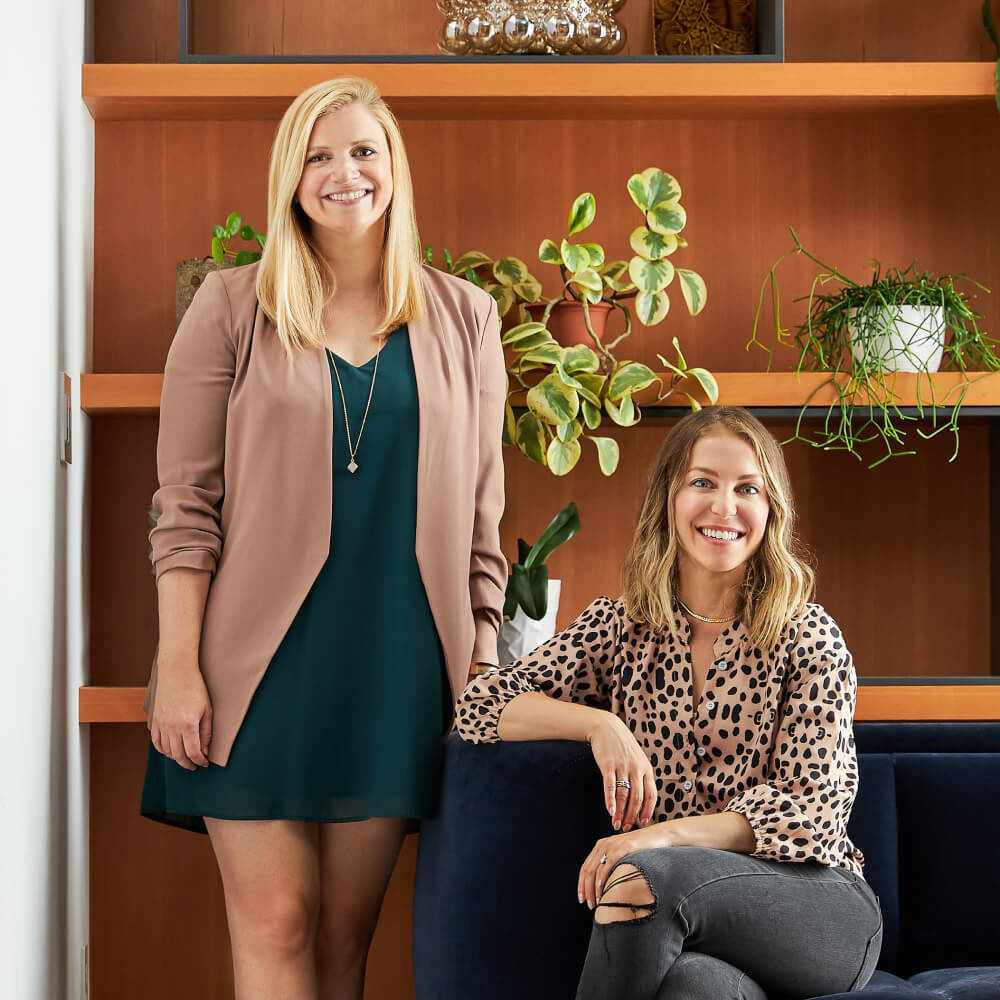 A fertility journey is a marathon, not a sprint.
We're here to assist, coach, fuel and cheer you on every step of the way.
(We've been known to hold up a punny sign along the way too)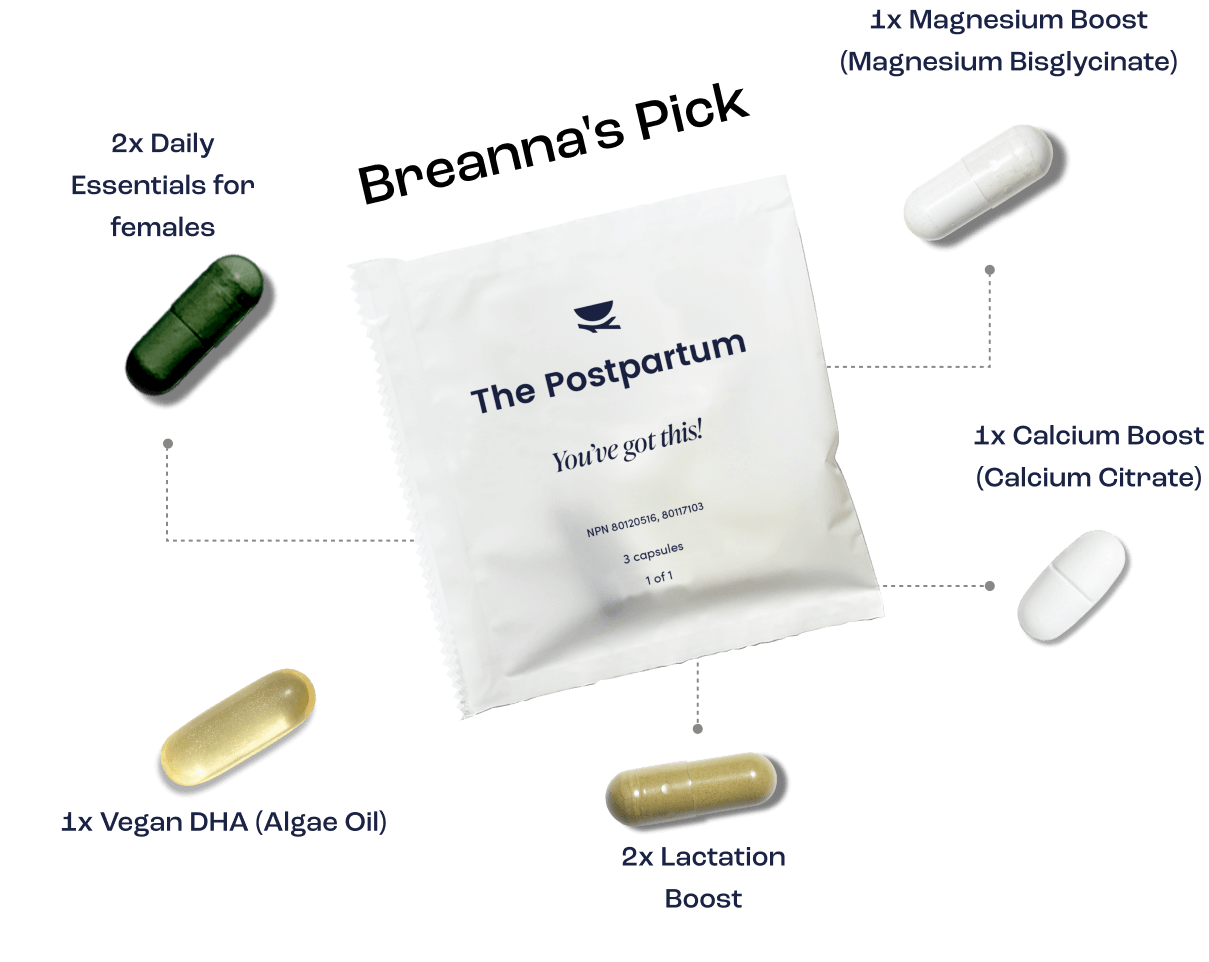 "After such a long, hard journey to get pregnant, I'm now postpartum and breastfeeding. Knowing I'm getting my DHA, Choline, Iron and of course Folate, takes the stress off of what I'm eating and gives me reassurance baby is getting what it needs. I've added the Lactation Boost to support my milk production."
Breanna Hughes
founder + COO
View Product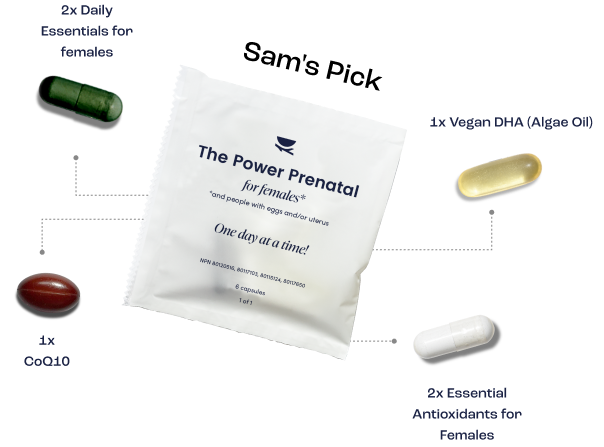 "The Power Prenatal for females is my daily go-to to maintain my overall health. The goodies in here are great for fertility and pregnancy, but also support cell function generally. Choline (which is really lacking in most of our diets) is great for liver function and metabolism, and alongside B12 and folate, assists with proper DNA synthesis. Daily DHA helps brain function and heart health, too, and it's tough to get enough of it from diet alone."
Samantha Diamond
founder + CEO
View Product
Our Approach
Conventional meets naturopathic
Our team includes both reproductive endocrinologists and naturopathic doctors so our solutions are as comprehensive as possible. We all collaborate to bring the latest research and time-proven methods from each specialty together. Who doesn't want the best of both worlds?
Convenience-focused
You shouldn't have to store a pharmacy's worth of supplement bottles to tick off your daily intake. You shouldn't have to waste time in waiting rooms for stuff you can do at home. You shouldn't have to deal with so much crap—period—so we find ways to make it easier.
Personalized approach
We understand that every fertility journey is unique. That's why we tailor our supplements to your individual needs (with a handy quiz to nail it down!) and our formulas evolve with you along the way.
Inclusive care
There are many ways to make a baby, and we're proud to support every person, every path and every step of the journey. We seek to provide accessible care and a safe space for people of all gender identities and sexual orientations.