EARLY RESULTS PREGNANCY TESTS
No one likes a waiting game
Get the answers you need, sooner.
We're here for you every step of the way.
How to take a pregnancy test
Just four easy steps and five minutes
1
Sit and aim
Pee into a clean, dry container—try our collapsible cup!—instead of aiming for the strip. It's way easier. (Bonus: Dippable tests use a lot less plastic than the midstream ones.)
2
Dip the strip
Take the room-temperature strip out of the sealed pouch and dip the white tip into urine. Don't go further than the MAX marker line. Hold it for five seconds.
3
Set it down
Lay the strip on a clean, dry, non-absorbent surface. We like to place it across the mouth of the urine container.
4
Take five
Set your timer for five minutes, then read your results. Make sure you don't take longer than five minutes, as results may no longer be accurate.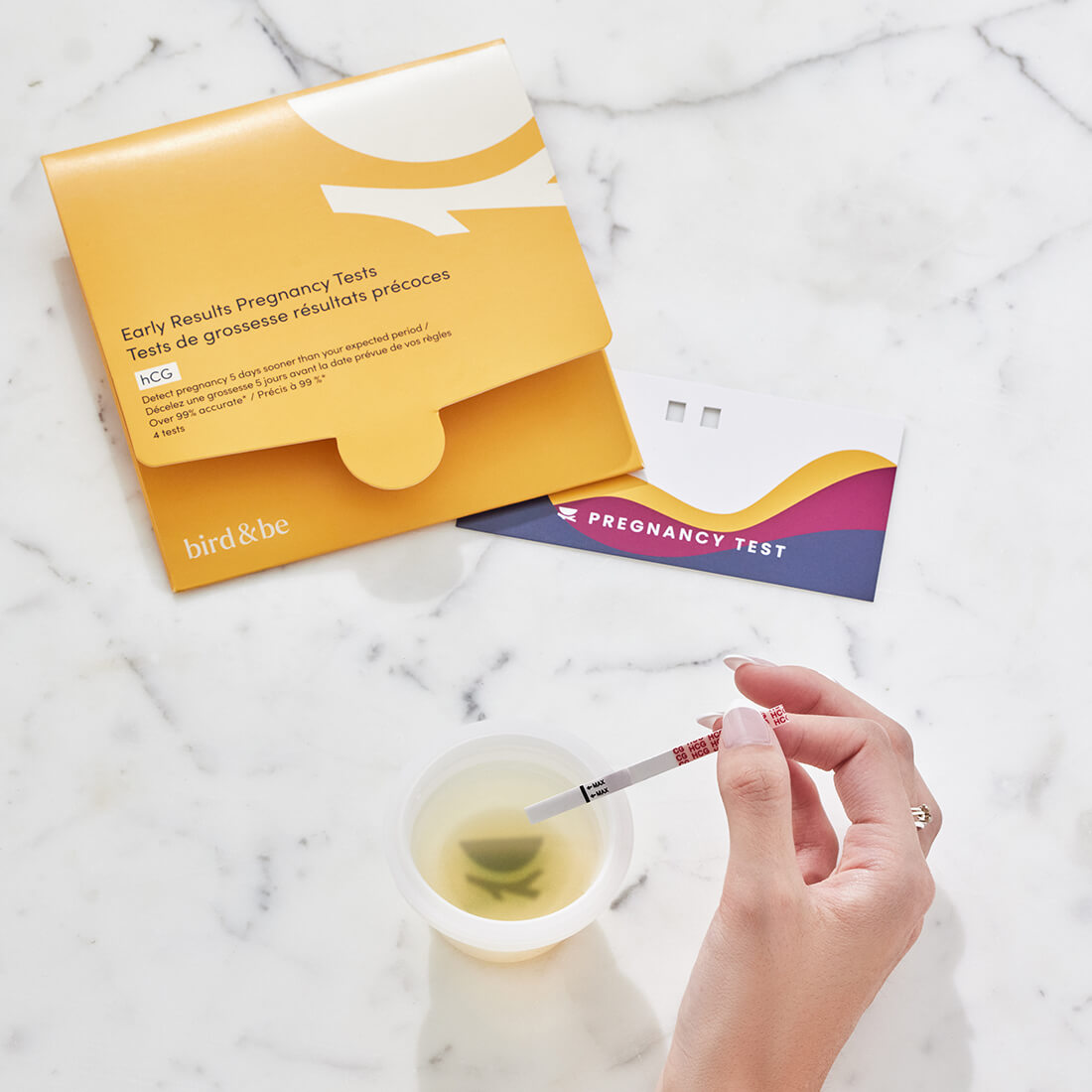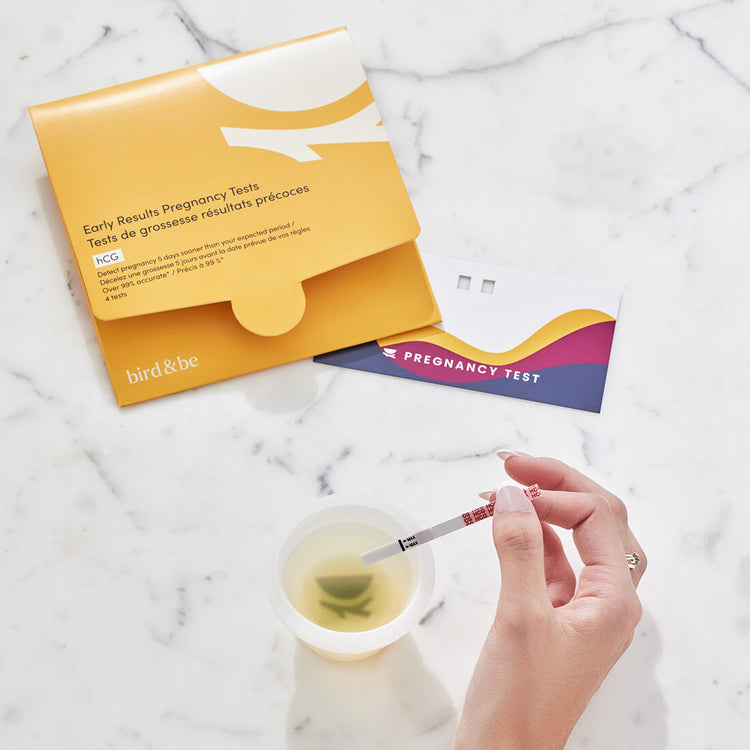 At-Home Tests
Early Results Pregnancy Tests
Regular price

Sale price

$10.00 USD
Because no one likes a waiting game.
We hate the two-week wait as much as you do, which is why we've created Early Results Pregnancy Tests. Our lab-tested strips can detect pregnancy up to five days before your expected period—that's max sensitivity for at-home tests. And because we understand the urge to test often, we've packed four in the box (at a low price, too!).
P.S. Customers love our reusable, collapsible collection cup (sold separately).