EARLY RESULTS PREGNANCY TESTS
No one likes a waiting game
Get the answers you need, sooner.
We're here for you every step of the way.
An invalid result
Oops, let's try that again.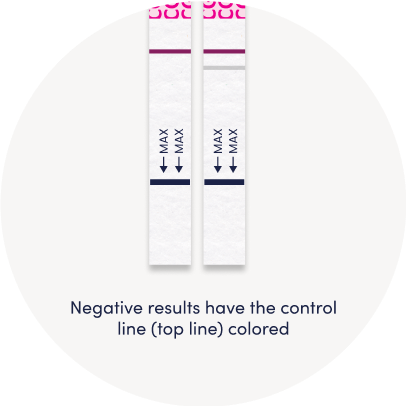 Not seeing a control line? Something must've gone wrong. Read through the instructions again then repeat the test with a new strip. If you're still not seeing a control line, please make a note of the lot number and let us know at hello@birdandbe.com.
At-Home Tests
Early Results Pregnancy Tests
Regular price

Sale price

$10.00 USD
Because no one likes a waiting game.
We hate the two-week wait as much as you do, which is why we've created Early Results Pregnancy Tests. Our lab-tested strips can detect pregnancy up to five days before your expected period—that's max sensitivity for at-home tests. And because we understand the urge to test often, we've packed four in the box (at a low price, too!).
P.S. Customers love our reusable, collapsible collection cup (sold separately).